Suan Pa Himawan Retreat

The Middle Way Meditation Retreat would like to invite you to join our seven-day meditation retreat, conducted monthly at "Suan Pa Himawan" Retreat Center, near the Phu Ruea National Park in the Northeastren province of Loei, Thailand.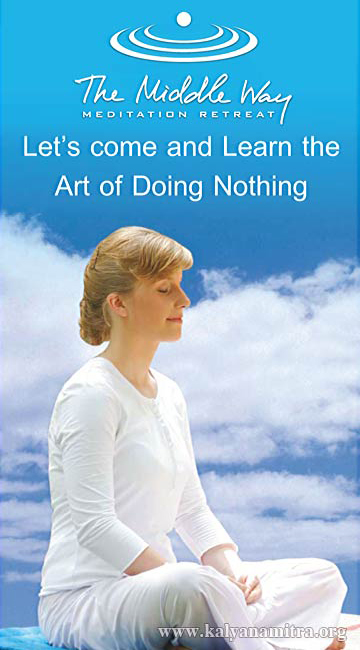 You will find a near-forest environment, a sanctuary for meditations, surrounded by rolling hills and mountainous scenery. The Center offers simple, clean and comfortable accommodations, enabling you to live in close contact with nature.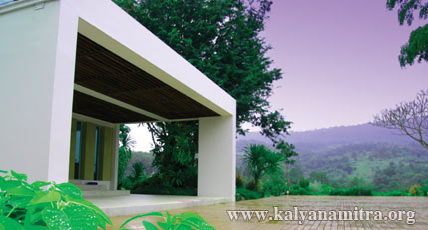 The serenity and natural beauty of the surroundings make the village an ideal place for meditation and conducive for listening to your inner voice that might have been silenced by hectic lifestyles, busy schedules and multiple responsibilities. So, why not give yourself a treat and discover the simple joy, relaxation and life-changing benefits that the Dhammakaya method of meditation brings?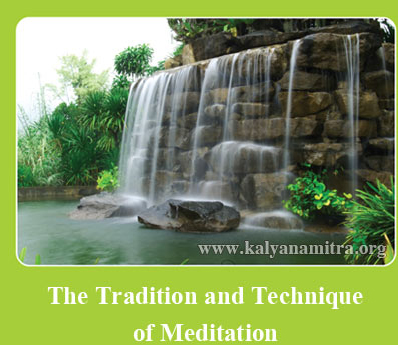 At "Suan Pa Himawan" Retreat Center, you will learn the Dhammakaya Meditation Technique, one of the most ancient techniques of meditation in the world. Its simplicity, originality and effectiveness have made the Dhammakaya method among the most popular meditation techniques in Thailand, and its international popularity is growing fast. It is about self-discovery, relaxation and purification of the mind.
As such, the practice of this technique is not in conflict with any religion or creed, and is open to anyone to try for themselves.
This proven technique dates back to more than 2,500 years and was lost to the world about 500 years after the passing of the Lord Buddha. It was rediscovered in 1917 by the Most Venerable Phramongkolthepmuni, a Renowned Buddhist Monk.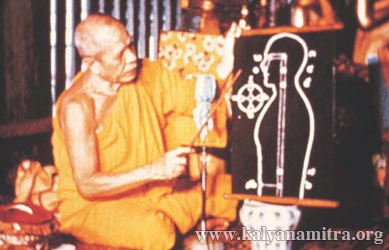 The late Phra Mongkolthepmuni, a celebrated meditation master
"Dhammakaya" is a Pali word that means a body of enlightenment. The term appears in many places in the Buddhist scriptures of Theravada, Mahayana and Vajrayana (Tibetan) schools. The uniqueness of the Dhammakaya meditation is that it is the only meditation technique in the world that teaches about the center of the body as the natural home of the human mind as well as the inner gateway to enlightenment. The closer your mind is to its natural home, the closer or deeper you are in the natural state of the mind--hapiness.This kind of happiness is self-sustainable and independent of personal circumstances and external factors.
The Dhammakaya Meditation also has moral impact on the mind. It cleanses the mind so that regular meditators become gentler, kinder, and feel increasingly uncomfortable to harm anyone either by speech or action. Their bad habits will decline in degree or are even dropped altogether while their good habits grow in intensity. Anyone who wish to quit any unpleasant habit or acquire a new good habit for their personal development or career progress should try the Dhammakaya meditation.

The Middle Way Meditation Retreat provides each Retreat participant with a spacious cottage. Each cottage is designed with ample ventilation to ensure that all participants have a good night sleep and feel comfortable meditating in the privacy of their cottages. When the body is comfortable and relaxed, it is easy for the mind to rest and restore its energy as well.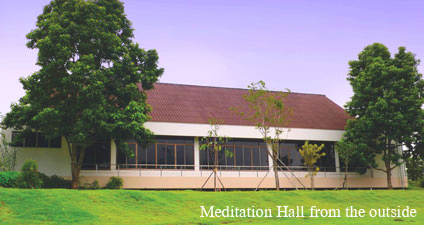 Our Retreat Center is completely secure so you can take a walk or rest in your cottage worry-free. You can feel safe throughout your stay here as our security guards, staff and volunteers are ready to assist you.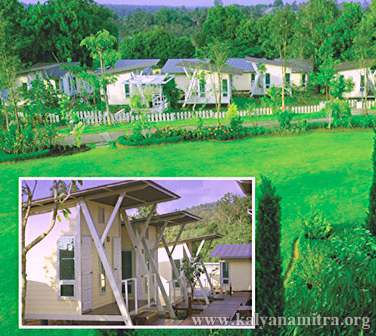 After meditation sessions and a walk in the woods, you can relax your body with a warm shower. And with hygienic sensitivity, all restrooms are cleaned daily by our staff.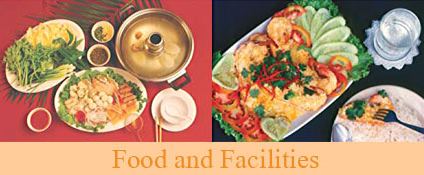 The Middle Way Meditation Retreat serves traditional healthful, nutritious Thai food and fresh fruits for buffet, breakfast and lunch. In the evening, balanced light refreshments such as milk, hot chocolate and juice will be provided to help compliment and enhance your meditation experience. Food is mostly non-vegetarain. If you are a vegetarian or have a special dietary requirement related to certain illnesses, please tell us at least 10 days in advance prior to your arrival. You can indicate the same, on your application from which is available on the website (http://www.mdwmeditation.org/)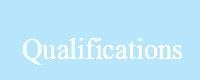 People of all nations, races and creeds are invited and encouraged to experience our meditation courses. The minimum age requirement is 18.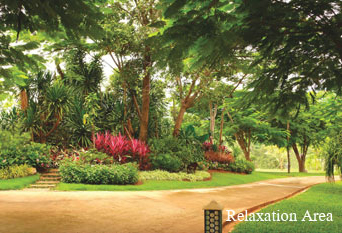 We request that all participants be in a good state of health and comfortable in rustic surroundings with a genuine desire to learn and practice meditation according to our stablished program under the Instructor"s expert guidance.
All participants are requested to abstain from killing, stealing, sexual contact of all forms, telling lies, smoking, and drinking. This simple code of conduct helps to preserve the peace and harmony of the retreat community, and to calm the mind which otherwise would be too agitated for meditatiion.
Our meditation course is designed to provide a balanced mind and body relaxation experience. As you breathe in the fresh air of the mountains and hear the birds sing in the morning, you will feel you are one with nature, peaceful, refreshed and ready to take on life challenges.
And, with meditation lessons from highly-tranined experienced instructors, you will gain more mental energy, new insights and, more importantly, "Inner Peace".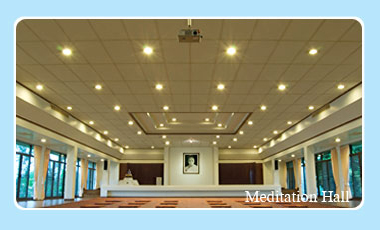 Daily Schedule

05.00
05.30
06.15
07.00
08.30
09.00
09.30
11.00
12.30

Wake up
Meditation Session
Exercise
Breakfast
Morning Chanting (optional)
Meditation Instruction
Meditation Session
Lunch
Personal time

14.00
15.00
16.00
17.00
18.30
19.00
20.00
21.00
21.30

Meditation History
Meditation Session
Personal Time/Group Sharing
Refreshment
Evening Chanting (optional)
Meditation Session
Dhamma Talk
Personal Time
Sleep in Peace
We understand that your time is precious so we endeavor to make your seven days at our Center a most beneficial and memorable one. You will have an opportunity to discuss your individual meditation experiences and related issues with experienced Buddhist monks who will be your instructors and mentors throughout the course.
Guidelines
What To Bring
* Passport
* Personal items towels
* Personal medication
* Warm clothing and footwear for cold weather (average temperature is 15-20C)
* Loose, polite, and comfortable clothing, preferably in white
* Flashlight with batteries

What NOT To Bring
* Illegal drugs
* Alcohol and tobacco
* Candles, incense, or lighters
* Pets
* Books or magazines that will cause distraction to you and others
* Computers
* Jewelry and high-priced decorative items
* Knives, weapons or other dangerous items
Please bring necessary personal items for your individual use as trips to the downtown area are not encouraged.
Dates and Schedules
The retreat will be conducted on the followings dates of Year 2008
28 January - 3 February
22 - 28 February
24 - 30 March
23 - 29 April
20 - 26 May
23 - 29 June
4 - 10 August
15 - 21 September
27 October - 2 November
24 - 30 November
22 - 28 December

Registration
The Middle Way Meditation Retreat is run by the Dhamma Research for Environment Foundation, a non-profit organization that promotes world peace through inner peace. Fees are kept to a minimum, and all the proceeds received will be used to maintain the facilities at the Retreat Center and to keep the courses running so that more people will benefit from the Dhammakaya meditation and spread peace to their respective families, societies and the world.
The registration fee is 5,500 baht, which covers all meals, accommodations, and round-trip coach transportation from our Bangkok office to the Retreat Center.
To enroll for the Retreat, please complete the on-line Application Form and make payment through our website (http://www.mdwmeditation.org/).
For more information, please contact